Updated on by SP5GNI
Field work of ham radio is an attractive form of action within our hobby. For stations slashed by "p" and "m", the Fieldday competition formula assumes a number of restrictions, such as non-stationary work without using mains power, distance from the nearest buildings and power lines greater than 100 m, station installation not earlier than 24 hours before the competition, etc. The HF5L club team decided to take up the challenge and spend the weekend in nature with a radio.
Preparing for the competition is a choice of place to work – completing radio and supplying devices, preparing antennas and software, as well as a general rehearsal two weeks before departure at the site of the HF5L club. The preparations were attended by: Andrzej SP5DDF, Zbyszek SP5JSZ, Mirek SP5GNI, Piotr SP5-73-012, Marek SP5IXS, Wojtek SP5DPD, Marek SP5ISZ, Sławek SP5ICS, Piotr SP5JTW.
On Saturday morning on June 2, 2018, the HF5L team arrived at the field QTH – a clearing near the forest in close to the Bolimów Primeval Forest near Skierniewice, Poland. First of all, we set up antennas: a dipole for 160 m (prepared by Mirek SP5GNI), a dipole for 20 m, 15 m and 10 m, and a vertical antenna with a CG-3000 antenna tuner for  80-10 m (provided by Marek SP5ISZ), and Hustler Vertical 4- BTV for 40-10 m bands (provided by Sławek SP5ICS). The power supply was from a 2 kW petrol unit (provided by Andrzej SP5DDF). We installed the equipment under a tent – TS590 transceiver plus a laptop with an irreplaceable logger N1MM+ (made available by Marek SP5IXS), also FT991 as a reserve (Andrzej SP5DDF).Thank to this, radio and computer installations were doubled for quick switching in the event of a failure, and the radio operator had the luxury of choosing from three antennas.
Tuning the antennas, checking the equipment, waiting for the "zero hour", that is, 5:00 pm local time… We checked the 21 MHz band – there were stations! The first contact with LZ1ND was made by Marek SP5IXS. Operators SP5GNI, SP5IXS and SP5JSZ were working non-stop for shifts, except two breaks due to storms passing in the area. The weather was good, the rain has fallen and gone, unlike mosquitoes… On Sunday, some could afford to relax on a canoe and take a trip down the picturesque Rawka valley, which is a nature reserve.
We were making connections in all 6 bands. There werea lot of /p stations. The most active were Germans (185 QSOs), Russians (164) and the British (113). The last contact with the number 693 at 14:59 GMT with OM3TBG was done by Zbyszek SP5JSZ (a new country for the multiplier!). Finally, we made 687 stations from 45 countries (30 on 1.8 MHz, 92 on 3.5 MHz, 154 on 7 MHz, 248 on 14 MHz, 133 on 21 MHz, 30 on 28 MHz).
We can confidently say that the trip and the  competition were successful. Equipment and antennas have not failed, the weather too. Beer and grilled dishes performed by Piotr SP5-73-012 were also delicious. In good moods, we rolled up the equipment and antennas, shook hands and said goodbye to the next competition – Fieldday SBB in September!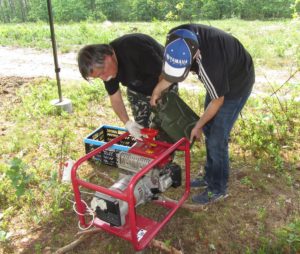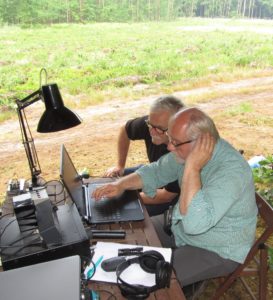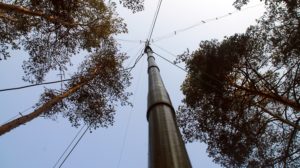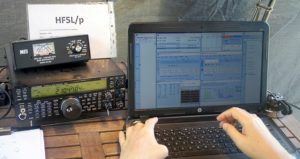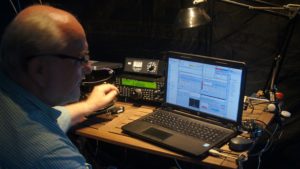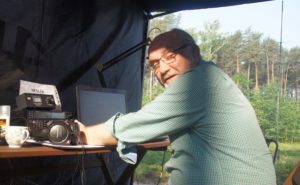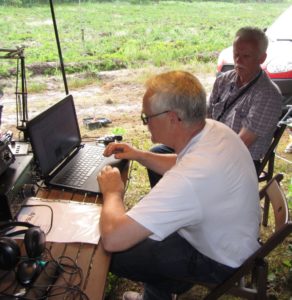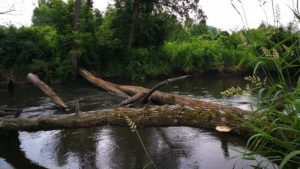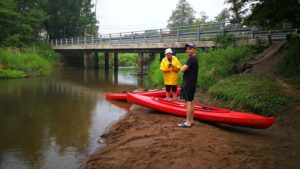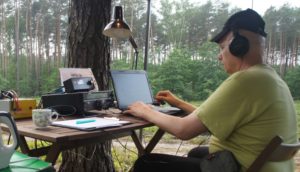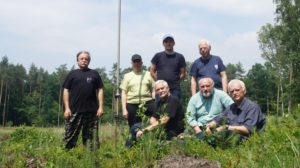 Finally we took 18th place WW and 1st in Poland. Find below our award.