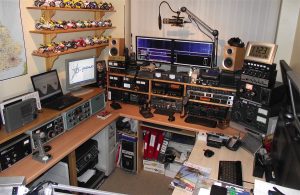 What do the radio hams miss on their radio shack the most? The most lacking is free space for the next lumber, as in the example in the shack of Mark MW0RKB.
One of the ugliest and senseless boxes that are waste of space, make noise and draw a lot of expensive electricity, are PCs in a standard case. The design of the PC case has essentially not changed for several decades and is an expression of the lack of a creative approach to this issue.
Does it have to be this way? Not necessarily. What's more ambitious companies miniaturize the standard PC to reasonable sizes. Unfortunately, such a new mini-PC is quite expensive, but fortunately you can buy a used copy at an affordable price.
For example, AMSO, a company specializing in trading in used computers, offers the HP EliteDesk Desktop Mini , with i3 or i5 processor, with HDD or SSD disk and new legal Windows 10.
I bought, checked, the mini fan for the processor goes very quietly, the i3 processor provides sufficient performance, the solid housing effectively shields interference. I connected to IC-7300, installed DXLab and more, it's OK! I would recommend!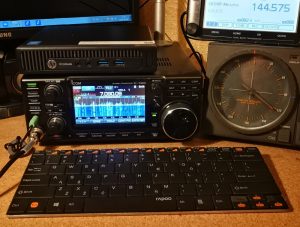 `