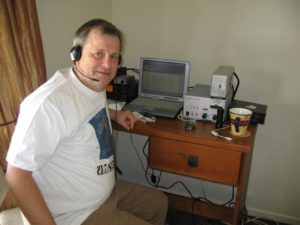 I have been organizing ham radio expeditions to the South Pacific for over ten years. I go alone or with a few friends. We make several thousand contacts and visit another cool place on Earth. The pandemic stopped everything. The number of trips to the Pacific in the world has decreased almost tenfold. Sanitary regulations are changing rapidly and the risk of not reaching your destination or significantly delaying your return has increased. The expedition costs are high and potential sponsors are reluctant to take risks. Preferably, they would finance large expeditions providing tens of thousands of contacts across all bands and all emissions. Digital emissions have become popular and, despite not very good propagation conditions, allow the expedition to work with amazing efficiency. The outlook was also changed by the requirements of Internet accessibility in the form of on-line logs. Not everyone can afford a satellite connection from a distant island.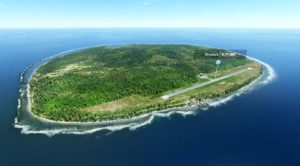 There aren't many long journeys in this situation. The decision to activate the Austral Islands belonging to French Polynesia but being a separate DXCC (FO/A) was difficult. A lot of financial risks, an extremely expensive region of the world, and a lot of formalities related to both the pandemic and the rather complicated way of obtaining various permits. My knowledge of French (not the best, but always …) and the help of many friends and acquaintances from the air helped me. Lance W7GJ gave me a lot of tips related to his recent trip to this part of the world. Mirek SP5ENA borrowed an additional transceiver in case of failure of mine. Marek SP7DQR undertook to be a QSL manager and designed the website http://australs.sp7dqr.pl where I can post information about the expedition and smile at all sponsors. The help of Tomek SP5UAF, the designer of QSL cards and the logo of the expedition, was invaluable. Waldek SP7DXP, a constructor of excellent antennas (see https://sp7gxp.pl ) promised to design and build a multi-band vertical antenna especially for my needs (weight). The problem of equipment weight is one of the nightmares of small expeditions (a small target plane is usually 5 kg of hand luggage and one suitcase).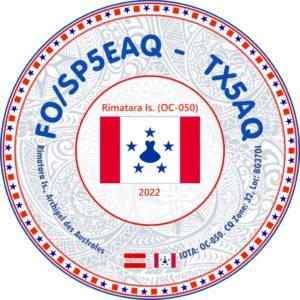 Nobody knows whether the expedition will be a success. One regulation of the sanitary authorities may close the area. One canceled flight could be a financial disaster. Keep your fingers crossed. Operation under the FO/SP5EAQ callsign only on SSB, on the HF 10m to 80m bands. Period 2-30 March 2022, planned participation in the CQ WW WPX SSB contest under the occasional callsign TX5AQ. Logs, if possible, will be published on the website, QSL cards via SP7DQR (bureau, direct, LoTW).
73 de Jacek SP5EAQ
The HF5L club subsidizes the expedition to the Australian Islands. Below is a list of club members and supporters who donated the expedition:
– Andrzej SP5DDF
– Mirek SP5GNI
– Zbyszek SP5GRM
– Marek SP5ISZ
– Marek SP5IXS
– Grzegorz SP5UGP