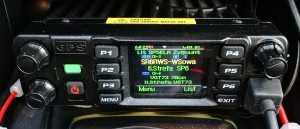 DMR (Digital Mobile Radio) is an intensely developing future-oriented amateur FM communication system in 2m and 70cm bands, with unlimited range, in which digital radios cooperate with digital repeaters linked by internet connections controlled by a servers system. Thanks to this, theoretically, if our radio is properly programmed with information about DMR network configuration, we can call any other radio in the world. Sounds simple, but the amount and detail of data that you need to control makes you crazy. Situations are further complicated by the parallel development of many DMR-like systems, such as: DMR +, Fusion developed by YAESU, dPMR (digital Private Mobile Radio) and others, as well as cooperation between these systems.
For the whole system to work properly and without mutual interference, it is required that the manufacturers of the devices and radios users comply with the detailed arrangements for the digital radio standard developed by the European Telecommunications Standards Institute (ETSI) and approved in 2005. The specification of the DMR standard is contained in the document series ETSI TS 102 361 (parts 1-4).
To start with, each new network user must register his call sign in the DMR system and obtain his ID number. Currently (June 6, 2020) there are approximately 165,000 users registered in the world and 2,472 DMR users in Poland. One of the most interesting and affordable DMR devices at the moment is the AT-D578UV radio (manual is here) produced by the Chinese company AnyTone. Thanks to the friendly help of Jacenty SP5TA from the SP5KAB club, who developed for us the so-called "batch", i.e. a file containing thousands of parameters necessary to configure the network operation of the DMR radio, we started at the VOT – OT-73 Virtual Division of the Polish Amateur Radio Association implementing DMR departmental communication in organized way.
For example, from beautiful Karpacz in the Karkonosze mountains, through the SR6RWS repeater (setup on Wielka Sowa), the Internet network, the SR5WAD repeater owned by SP5KAB club (setup on the chimney of the Kawęczyn plant), communication with colleagues in Warsaw can be established very efficiently. For communication, a small two-band Diamond MR-77 antenna on the roof of the car and only a few watts of output power from the AT-D578UV radio is enough.
Working through the DMR network requires a lot of knowledge and discipline during equipment configuration and communication, and for proper operation, preferably if it was centrally organized and ordered. With the increasing availability of cheap equipment, unfortunately also sold to every "UNLIS", a lot of chaos could arise.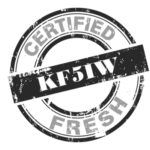 Looking for the latest DMR digital contact list for Anytone? A digital world contact list compatible with Anytone AT-D578UV, AT-D868UV, AT-D878UV, divided into continents, is automatically and continuously generated on the KF5IW website, which contains CSV files ready to be imported to the radio. Instructions for updating your contact list can be found here.