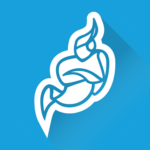 On May 19, at the HF5L club location, a social meeting was held, at which Jacek SP5EAQ gave a presentation about the preparations and the realization of his expedition to the Pacific Austral Islands. They belong to French Polynesia but are a separate DXCC (FO-A). Jacek worked on the bands from the Rimatara Island under the callsigns FO/SP5EAQ and TX5AQ. The photos below show Jacek SP5EAQ during his presentation.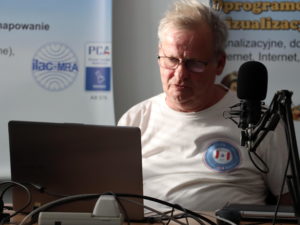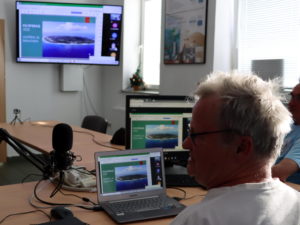 Looking at the faces of the participants of the presentation (see below), no one can doubt that the show was extremely interesting.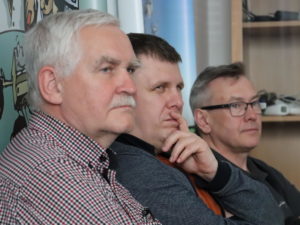 Nick UT5UT, one of the most famous Ukrainian DXers, took part in the meeting. He lives in Kiev and is now visiting Warsaw and uses the call SP/UT5UT (pictured below, left).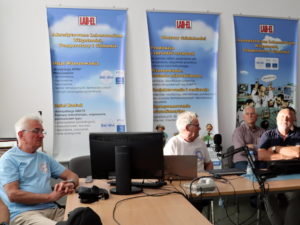 There was also an on-line live broadcast (Jitsi), in which a dozen or so people participated remotely. The meeting link would open in any browser (without installing anything). It was also possible to use a smartphone by installing the application: Jitsi Meet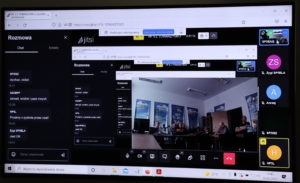 The meeting at the club was attended by colleagues (from the left): SP5ICS, SP5EWX, SP5UAF, SP5DJ, SP5RDN, SP5EAQ, UT5YT, SP5UFK with son, SP5DPD, SP5GNI, SP5IXS and the host and organizer SP5DDF (on the other side of the lens …).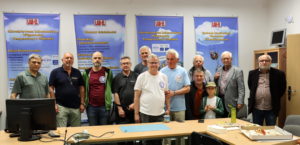 Jacek wrote about the preparations for the expedition on our website HERE